Oleh : adminwebits |
| Source : -
ITS Campus, ITS News – Cardboard is often seen as worthless material and categorized as garbage for some people. Even the word 'cardboard' is often associated with negative connotations, but the same is not right for Muhammad Arif Susanto. Through used cardboard material, Arif was named one of the Forbes 30 Under 30 figures as the co-founder of Dusdukduk.
Dusdukduk, which is an acronym for cardboard for seating, is a furniture and decoration brand made from used cardboard. This product has traveled the world and won some awards as one of the environmentally friendly product innovations that can compete with conventional material products. A series of collaborations have also been carried out by Dusdukduk, with well-known figures at various events in Indonesia.
But who would have thought that the story of the birth of Dusdukduk originated from one corner of Institut Teknologi Sepuluh Nopember (ITS) campus, specifically in the ITS Industrial Product Design Department (Despro). The man is familiarly called Arif, admitted that this idea originated from a course assignment that received attention when it was exhibited at a campus assignment exhibition. This set of cardboard chairs and tables received a warm response and the orders came to Dusdukduk one by one.
This 2010 alumnus explained that he and his team had from the beginning intended to bring their work to become a profitable entrepreneur. Therefore, the income from orders as well as allowances from the various championships that were won was used to develop Dusdukduk.
Start small, think big, act now and make an impact.His flagship sentence truly represents the struggle of Arif and his friends in developing Dusdukduk. Through the courage to start as early as possible, Dusdukduk received many awards.
Starting from the finalist of Wirausaha Muda Mandiri to winning the Best Booth at the CASA Indonesia exhibition. Dusdukduk also decorated many exhibitions from regional to international levels. Even now, Dusdukduk has been trusted by many clients from well-known brands such as Honda and H&M.
From more than seven years of work, this young entrepreneur has succeeded in establishing PT Kreasi Karya Raya with his team, thereby strengthening the legality of his entrepreneurship. Dusdukduk, which initially focused on table and chair products, has now diversified its products.
Until 2021, there are already two subsidiaries, namely Totoys.id which produces children's toys, and Packimpact focuses on product packaging that is entirely made from used cardboard. Apart from these two new products, Dusdukduk also accepts other types of processed products according to orders.
Even though he has made many achievements, this man who is now a lecturer at Ciputra University, Surabaya, has never even thought to be one of the Forbes 30 Under 30 figures. According to him, this predicate is very difficult to achieve because there are many inspiring young figures in Indonesia.
Arif said that he thought that the e-mail from Forbes he got at that time was spam or fraud. "I thought it was just a spam e-mail or it wasn't authentic until then, I got a direct call from Forbes," he said with a happy smile.
This man likes to read self-improvement books, interpreted that his achievements as a bonus from the consistency of himself and his team in developing Dusdukduk. He also interpreted this award as a barometer that the efforts initiated by knowledge from the lecture bench can produce competitive products that are of interest to the public. This is what he always brings and instills in young people to dare to dream and think big.
After being named Forbes 30 Under 30 figures in early 2020, Arif and the Dusdukduk team were faced with the challenges of the Covid-19 pandemic. From 2013 to early 2020, Dusdukduk's always-increasing turnover must decrease due to this pandemic. But according to him, a pandemic is not the end of everything.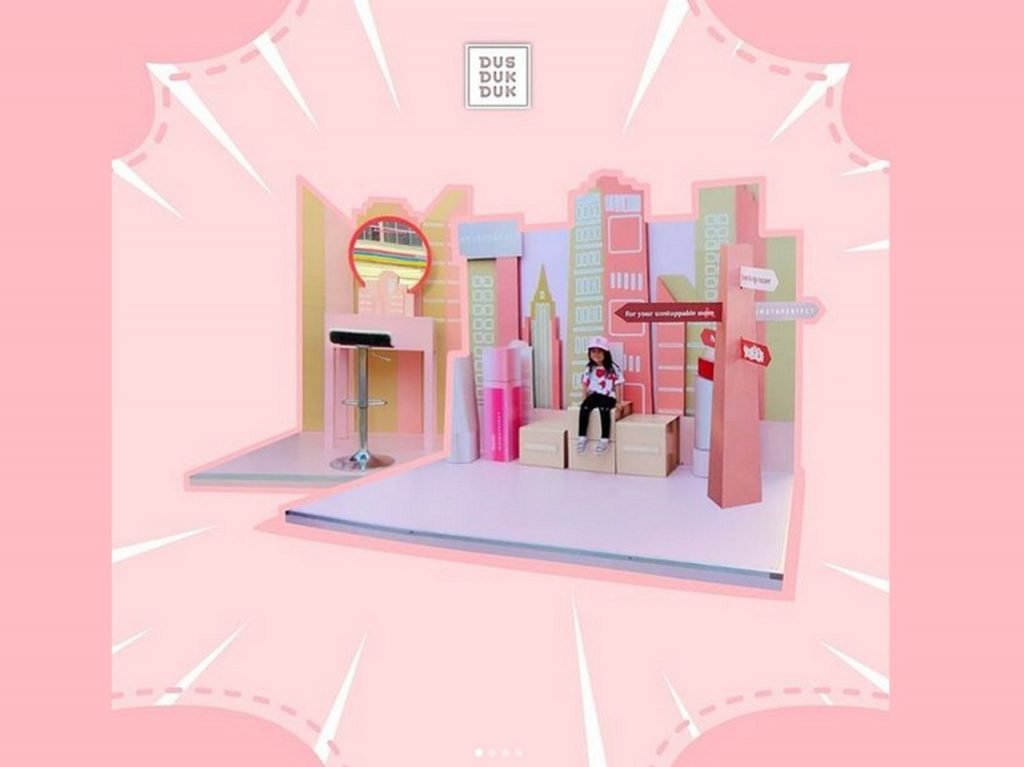 This 2018 Earth Hour Surabaya Ambassador saw that during this pandemic there was a tendency for people to start businesses and need packaging for their products. Under these conditions, his instincts immediately thought of releasing Packimpact as an answer to people's needs. In addition to intensifying product diversification, Dusdukduk also optimizes digital media for marketing its products from social media to web pages.
Arif said that Dusdukduk will use social media to upload creative content to develop products in the future. It is based on the length of time people are on social media has increased significantly during the pandemic. "It is not impossible that soon Dusdukduk will work on creative video content on YouTube or other platforms," ​​he explained.
In the future, this environmentally friendly business activist admits that he will continue to show breakthroughs. One of them is the release of a new subsidiary with a new type of product in 2021. Arif also said that he should continue to look forward to his creation, especially the idea of 15 subsidiaries that he had designed since 2019. (ram/ vi/far/ITS Public Relations)