Oleh : adminwebits |
| Source : its.ac.id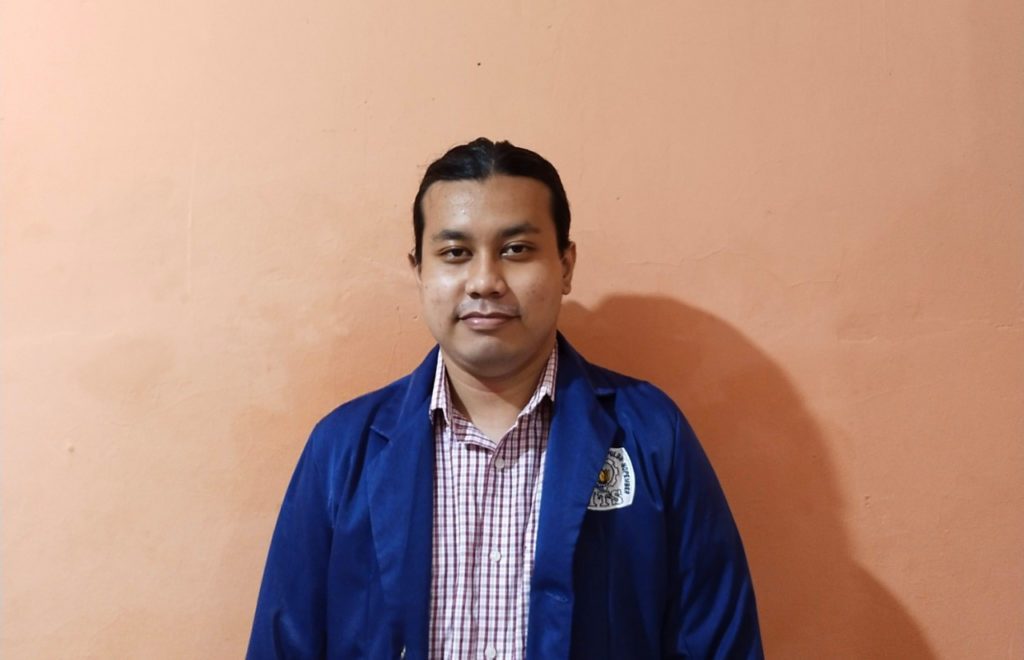 Andreas Krisma Sukmana, student of the ITS Instrumentation Engineering Department, the initiator of SMITOL (Smart Humidity Control in the Biogas Purification Process)
ITS Campus, ITS News –The implementation of household biogas development in Indonesia is still minimal towards renewable energy in 2025. Departing from this, Andreas Krisma Sukmana, a student at Instrumentation Engineering Department Institut Teknologi Sepuluh Nopember (ITS), made a breakthrough in the form of an intelligent temperature control device for biogas purification.
The student, usually called Andre, designed a tool he named SMITOL (Smart Humidity Control in the Biogas Purification Process) using the Internet of Things (IoT) redundancy water scrubber and silica gel method. Andre uses this method because the water scrubber is considered more efficient and can capture particles in miniature form and bind gas.
Meanwhile, silica gel can avoid the development of excessive moisture after passing through it because of its absorbing properties without changing the condition of the substance. The technology offered by the 2018 batch of students can purify biogas by maintaining humidity and storing data in the database.
Not only that, Andre continued, SMITOL uses an automatic control system and IoT. "I use the system so that the humidity from the purification output is maintained, then it is set using a smartphone and monitoring in real-time," said Andre.
Andre also explained that SMITOL uses a set point below 60 percent humidity, which means it can maintain the purification because it matches the set point. Another reason for using a set point below 60 percent is that when using biogas for cooking, electricity and other things must be clean so that the purified biogas becomes dry without water, which can reduce the heat of the biogas.
More profoundly, Andre believes that his invention is superior to conventional temperature control devices in general. The tool he created works automatically as a whole, unlike traditional control tools, which still have to be used manually. "All the technical parameters of the tool that I initiated, starting from measuring instruments, humidity control systems, and redundancy systems, are all automated so that they can be more efficient," said Andre convincingly.
Andre's idea has also succeeded in achieving first place in the Physics Tour Competition 2 category of Essay Application of Physics in Technology Development organized by Riau State University last March. "In the future, I will continue developing this tool to improve it. Hopefully, this tool can bring benefits to many parties," concluded Andre hopefully. (ITS Public Relation)
Reporter: Shauma Aulya Zahra