Oleh : itsnews |
| Source : www.its.ac.id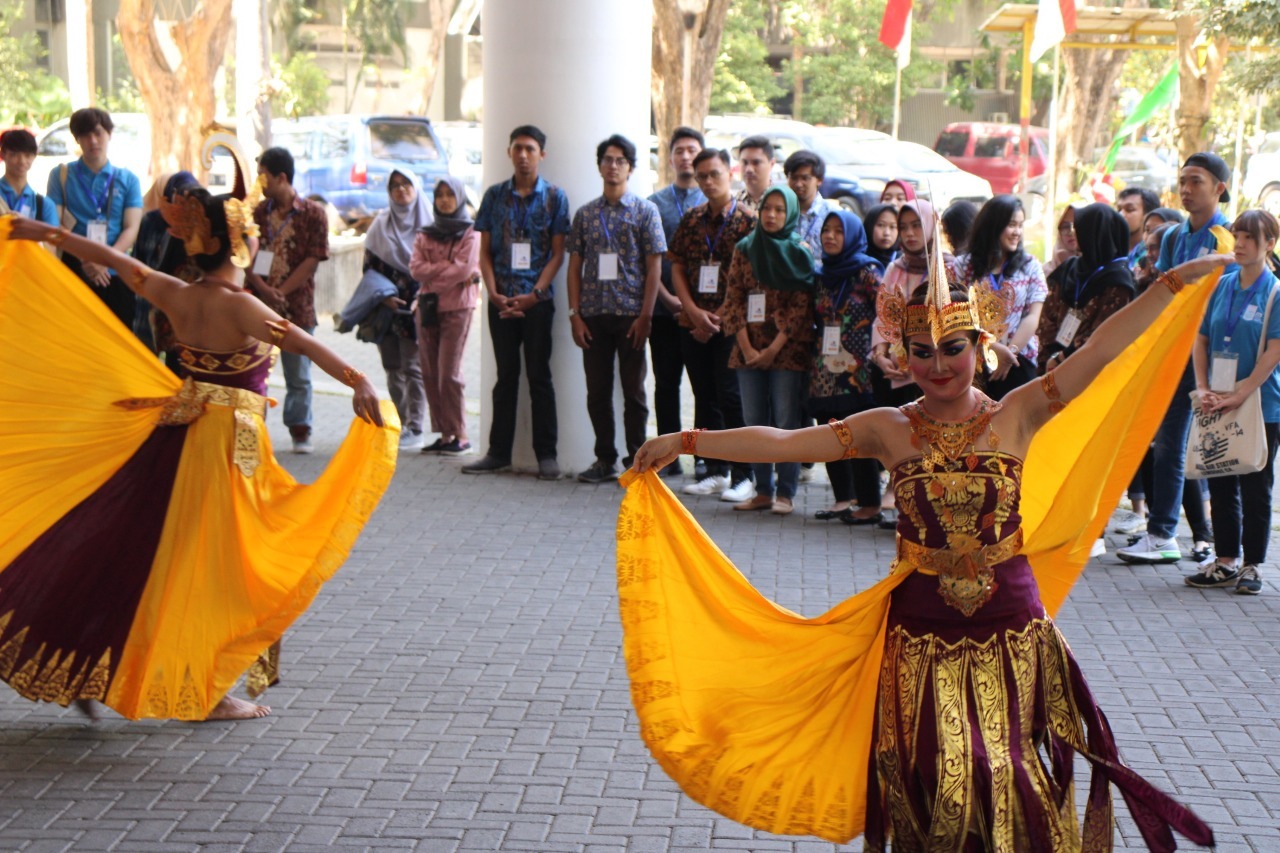 The arrival of the 2019 GPBL participants at the ITS Rectorate Building was welcomed with the attractions of Balinese traditional dance
ITS Campus, ITS News – To affirm its steps as World Class University, Institut Teknologi Sepuluh Nopember (ITS) continues to collaborate with several world universities to solve various problem issues. One of them through the 2019 Global Project-Based Learning (GPBL), ITS with Shibaura Institute of Technology (SIT) of Japan tried to find a solution to the problems that exist Surabaya City for two weeks, starting on Tuesday (20/8).
Dean of the ITS Faculty of Mathematics, Computing, and Data Science (FMKSD), Prof. Dr. Basuki Widodo MSc explained, this activity was attended by 23 students and lecturers from SIT along with students and lecturers from ITS. "The differences in culture and thinking have become a great force in responding to the existing problem," said the professor of mathematics who was encountered after giving a speech at the event.
While the Head of ITS Mathematics Department, Dr. Imam Mukhlash Ssi MT explained that later they will get two cases in the city of Surabaya. The first is related to the price of several commodities that will later cooperate with the Surabaya City Trade Agency. "Later, we will also take the data by directly visiting into some traditional markets in Surabaya," he said.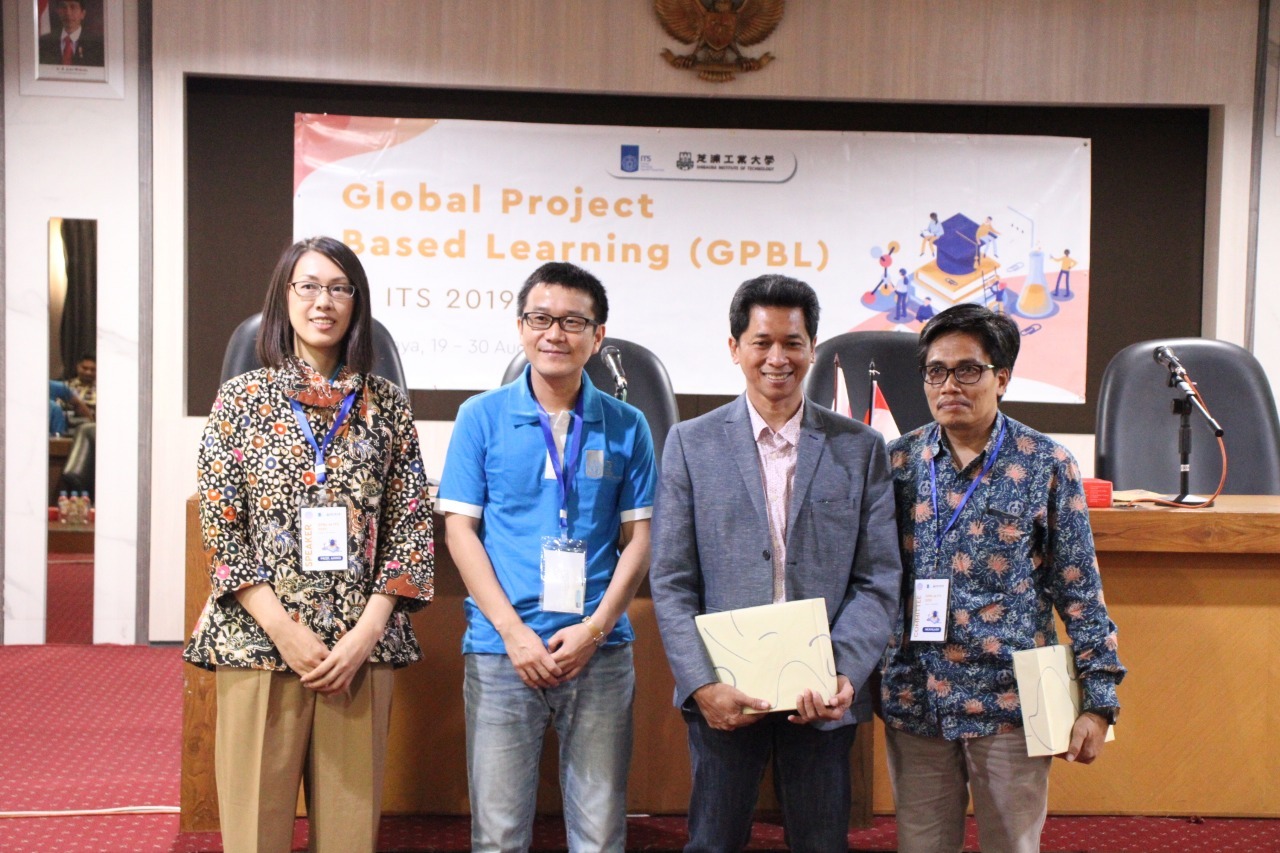 (from left) Prof. Akiko Fukuda and Prof Tomonori Nakatsu from SIT along with ITS Vice-Rector IV's, Bambang Pramujati ST MScEng Ph.D., and Head of ITS Mathematics Department, Dr. Imam Mukhlas
While the second case is related to determining the location of minimarkets or markets in the Surabaya are which is appropriate and optimal. After that, they will present the results and will be attended directly by the Surabaya City Trade Agency. "So the results of this activity may be a recommendation for the agency," he said.
Of the 23 participants who came from SIT, 19 participants were undergraduate students, two graduate students, and two professors, namely Prof. Akiko Fukuda and Prof. Tomonori Nakatsu. Hopefully, all participants will be able to share knowledge and be able to add insight to the students of ITS Mathematics department, as well as to ITS FMKSD itself.
In November 2019, ITS will also send some of its students to the SIT campus and will participate in similar activities. Hopefully, these activities can be followed up with other things, such as cooperation in the field of research and others. (sof/gayatri/ITS Public Relation)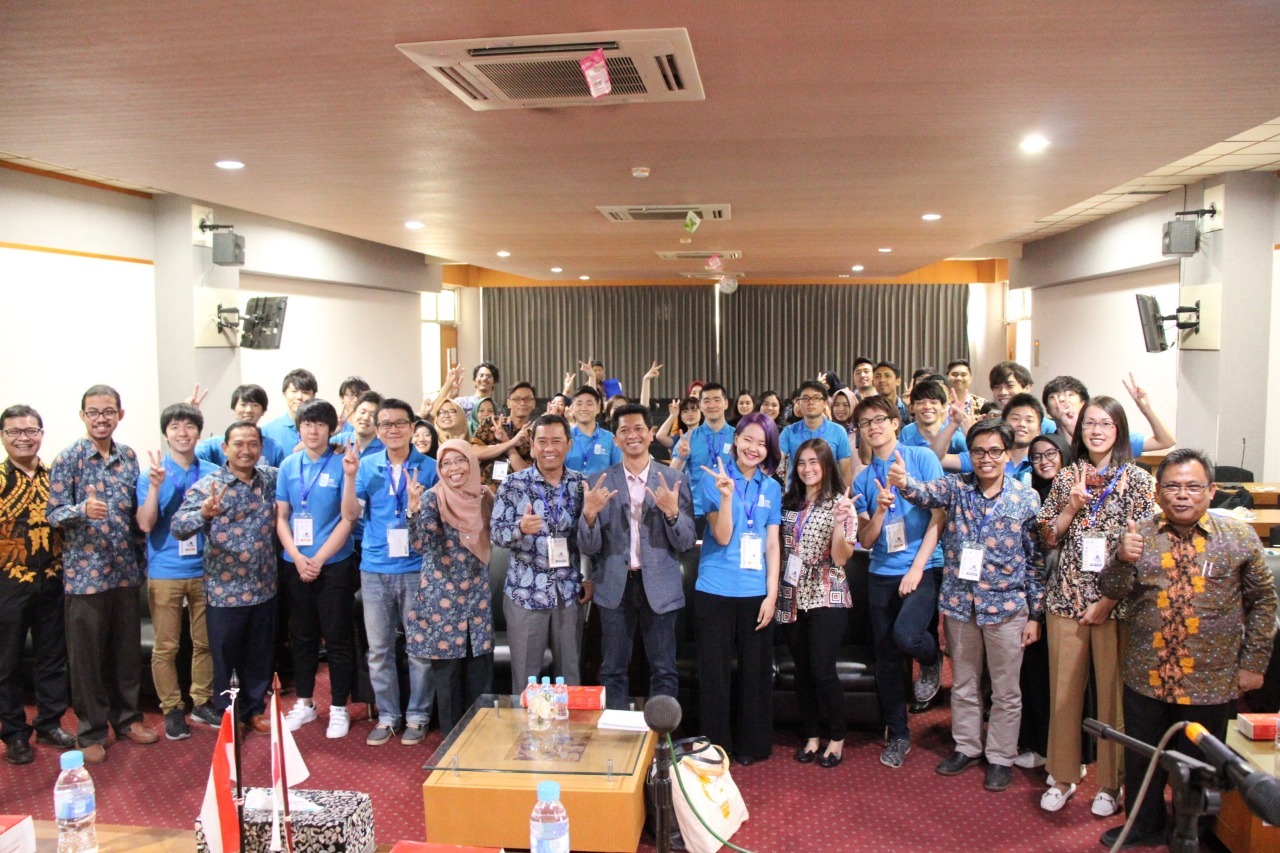 The 2019 GPBL participants along with ITS Executive Board after the opening of the event