Oleh : itsnews |
| Source : www.its.ac.id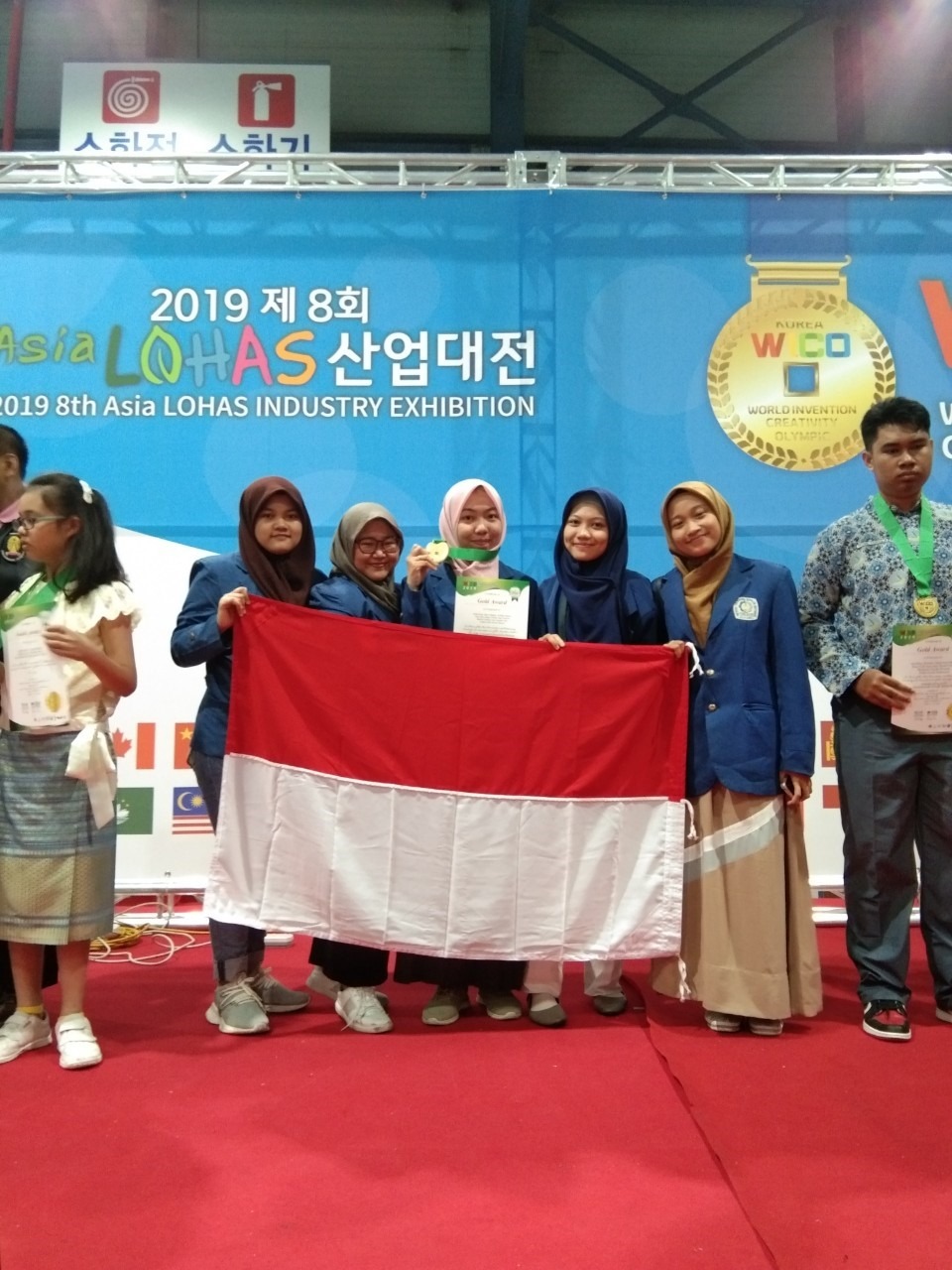 ITS Student Team at World Invention Creativity Olympic (WICO) in Seoul, South Korea
Seoul, ITS News –Students of Institut Teknologi Sepuluh Nopember (ITS) has again demonstrated their excellence on the world stage. This time, a group of ITS students who raised environmental problems by creating color waste treatment technology managed to achieve a gold medal at the World Invention Creativity Olympic (WICO) event on 25-27 July 2019 in Seoul, South Korea.
They are Stella Jovita, Febrilia Agar Pramesti, Badzlin Nabilah, Nur Azizatun Nida, and Tsabita Ariba. A group of female students from the Department of Chemistry of Faculty of Sciences ITS conducts research and creates waste treatment technology for waste dyes. They use the waste of sugar cane that is often found on the roadside.
The waste was through the pyrolysis process and activated with phosphoric acid into activated carbon. "The activated carbon is the one we use as an absorbent of the waste dyes," said Stella Jovita, who was appointed as the team leader.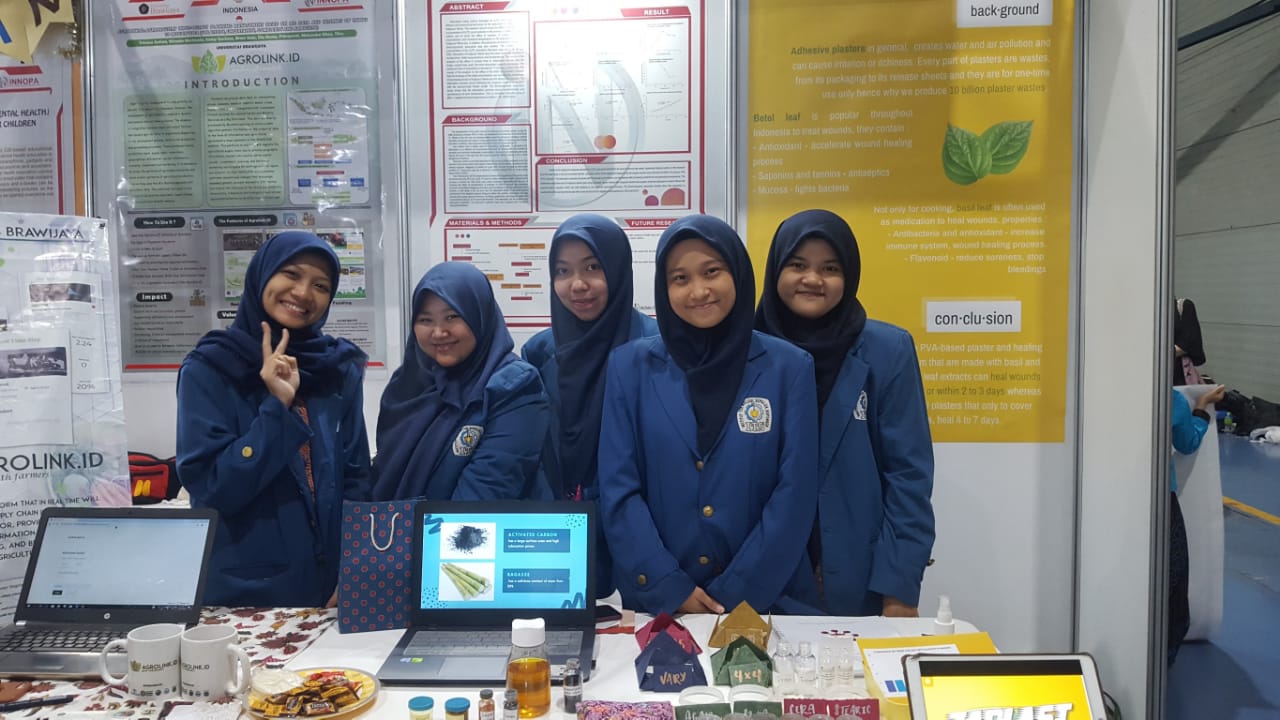 ITS Student Team at the exhibition booth at World Invention Creativity Olympic (WICO), Seoul, South Korea
The WICO event is a scientific olympiad organized by the Korea University Invention Association (KUIA). This event is a festival of creativity and technological innovation that is useful for the world. This year, the event was attended by more than 1,000 people from 20 countries around the world.
Stella said that the technology which her team developed has been researched since last year. However, the preparation to take part in the WICO event was only a month before the competition. She admitted that the preparations were somewhat slight because they had to divide the time between completing the final project and the preparation for the competition. "We certainly strive to work extra and support each other at the time of the preparation," said this 2015 batch student.
She also explained that during the research process there were not suffer many obstacles. This is because the topic of this research is commonly done in the Department of Chemistry. All tools and materials are also available in the laboratory. Their main obstacle is only a matter of time because of the distance between the research of final assignments, trial, competition, and judicium are very close. "We are also very grateful to our supervisor, Mr. Wahyu Prasetyo Utomo, who patiently supports us throughout the research until the competition," she added.
She expressed her pride after receiving a gold medal and special award in this event. She still did not expect to get this gold medal in the event as she saw many other teams that had very good and creative prototypes from various countries.
"It had made us down, but thank God we were able to bring home gold medal and special award and be proud of Indonesia and ITS in the world event," she concluded. (sep/gayatri/ITS Public Relation)